Quake
DOS game, 1996
Genre:

Year:

Developer:

Publisher:

Perspective:

Theme: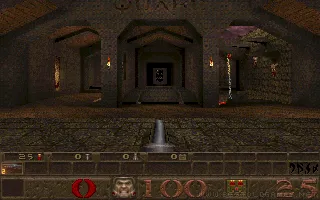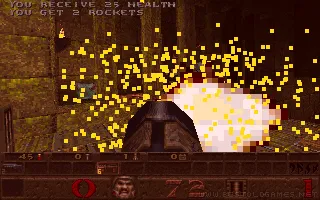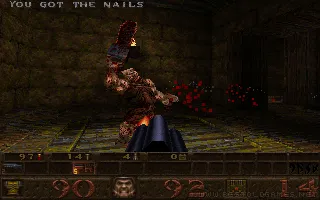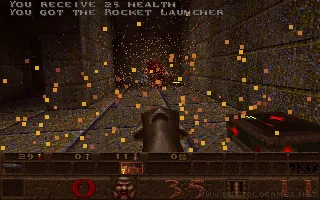 First, id Software created Wolfenstein 3D, the game that completely changed the gaming world and brought us the first 3D action shooter. Later, they built on the success of Wolf and created Doom series, when the game introduced horror elements and faster action. In 1996 they managed the impossible. After two super successful 3D shooters, they have created another FPS legend: Quake. So how id Software managed to bring another epic 3D shooter? Why was Quake so different from their predecessors? These are only two things that game did better, but it was enough. The first is the graphics. Quake is finally in full 3D, meaning you can shoot, move, look in all directions. While in 1996 there were already such games, but Quake excelled graphically in one more important thing: rendering of objects and characters. All objects and characters are no longer just 2D objects, placed in a 3D environment, but they are composed of tiny polygons with realistic shading. The result is really worth it and the graphics were grogeous. The other important thing, why Quake has succeeded is multiplayer. Wild, fast and deadly duels have been played on networks for years and even today (2014), after 18 years (!), you can find servers, where you can try Quake multiplayer. We bring you the shareware version, where the whole first episode is playable.
Game review
No review yet. We are working very hard to write one for you.
You can help us by writing some cool user review for this game.
User reviews
There are no reviews yet, be the first to review this game!