Dune 2000
DOS game, 1998
Genre:

Year:

Developer:

Publisher:

Perspective:

Theme: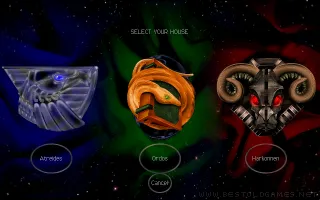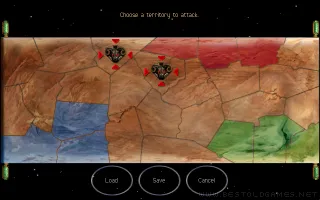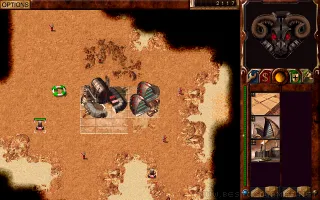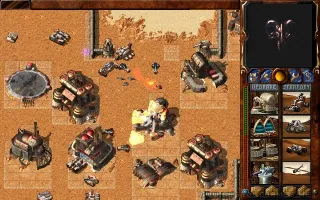 Dune 2000, released by Westwood Studios in 1998, is a sequel to the legendary game Dune 2, known for pioneering the real-time strategy genre. This title holds a special place in the gaming world, celebrated by generations of players, including those of today, for its groundbreaking approach to strategy gaming.
While Dune 2000 retains the core storyline of its predecessor, it brings notable enhancements to the original formula. The game features significantly improved graphics, offering a more visually engaging experience that breathes new life into the familiar setting of the desert planet Arrakis.
Gameplay in Dune 2000 is also refined, providing a smoother and more intuitive experience. These improvements maintain the essence of what made Dune 2 great, while elevating the overall quality of the game. Players navigate the intricate dynamics of resource management, base building, and tactical combat, all set against the backdrop of the struggle for control over the planet's valuable spice resource.
Despite these enhancements, Dune 2000 remains true to the story that captivated players in Dune 2. It continues to immerse players in the intricate political and military conflicts of the Dune universe, maintaining the depth and complexity that fans of the series cherish.
Dune 2000 stands as a testament to the enduring appeal of the Dune series. By retaining the essence of the original while enhancing graphics and gameplay, it offers both a nostalgic journey for long-time fans and an accessible entry point for newcomers to the genre.
Game review
No review yet. We are working very hard to write one for you.
You can help us by writing some cool user review for this game.
User reviews
There are no reviews yet, be the first to review this game!