Sabre Team
DOS game, 1994
Genre:

Year:

Developer:

Publisher:

Perspective:

Theme: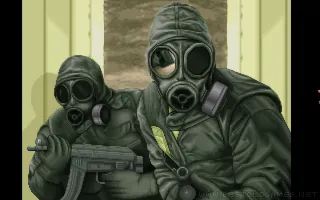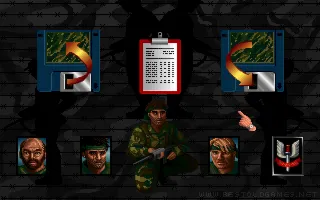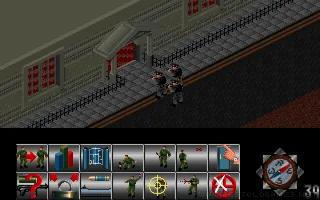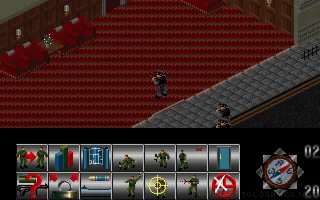 One of the best squad-level turn-based games ever made, Sabre Team was a minor hit on the Amiga for Krisalis, but failed to make any impact in the PC market, no doubt due to the (well-deserve) success of X-COM, a similar game that was occupying an obscene amount of my time-- and many others'-- in front of the computer. You take a role of a commander of a special forces, the player must accomplish five missions of counter-terrorism in different areas of the globe. Gameplay will be very familiar to X-COM fans: select squad members, equip them, and send them to tactical missions played out in nicely drawn isometric overhead view. In contrast to X-COM's user-friendly interface, though, Sabre Team's interface is very opaque, confusing, and leaves a lot to be desired. Although most frequently-used commands are laid out as icons on the main game screen, many common actions (e.g. equipping your agent with a new gun) still require more than a few clicks. The game also suffers from small quirks that together prevents the game from being a totally immersive experience. For example, an agent with a 99 marksmanship score can still miss ridiculously easy shots, and enemy AI leaves much to be desired. Despite interface woes and small annoyances, though, Sabre Team is still a great game once you get the hang of it.
Game review
No review yet. We are working very hard to write one for you.
You can help us by writing some cool user review for this game.
User reviews
There are no reviews yet, be the first to review this game!