Quarantine
DOS game, 1994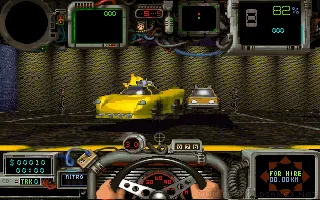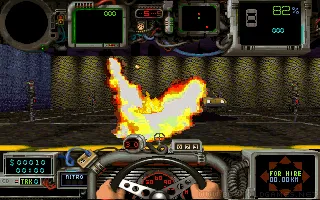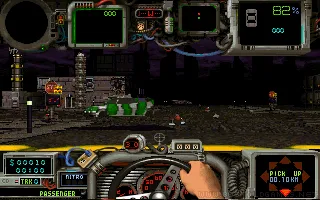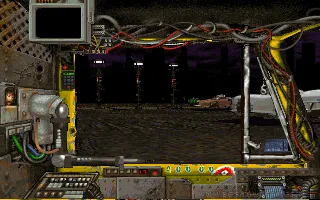 It all started in 2022 when the city Kemo has one very serious problem: crime. In the year 2026 all townspeople living in the city were making money only on the black market and so in 2029 the company Omnicorp comes with the project "Quarantine", which should solv all the problems of the city. They build a giant wall around the city, so all the people living in the city are trapped. In 2043 Omnicorp even start doing experiments on humans and they released Hydergine 344 into the city waters. They are hoping this neurodrug is gonna solve the crime problems. However, it caused only that the criminals mutated into the bloodthirsty freaks, who murder all those not infected. In Quarantine, you play as a taxi driver, who is desperately trying to escape from this violent city. As you deliver passengers to their destinations, you can earn money and upgrade your cabin. You can also accept a secret missions in the hope that somehow you find your way out. In this escape attempt you have to use many weapons, that you can mount on your cab.
Game review
No review yet. We are working very hard to write one for you.
You can help us by writing some cool user review for this game.
User reviews
There are no reviews yet, be the first to review this game!