Ishar 1: Legend of the Fortress
DOS game, 1992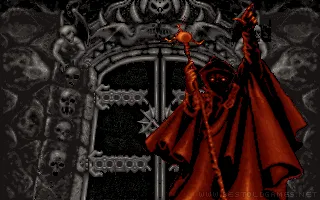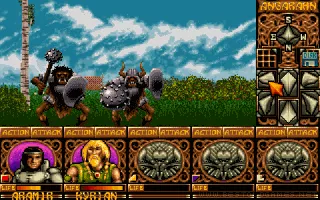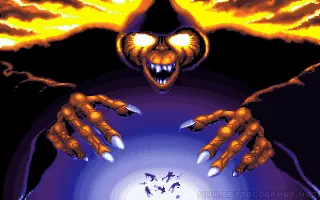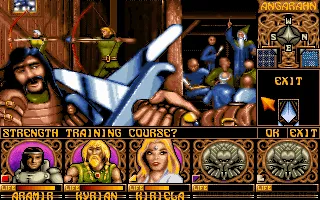 Ishar 1: Legend of the Fortress is a great dungeon that is original, comprehensive, entertaining and difficult at the same time. Right from the start it is necessary to get used to problems, which you cannot find in other RPG (such as: is it possible to drink a beverage from a bottle?, or how to ensure that people in your group got along and won't fight each other). The first and most important person in your group is knight Aramir, whose task is to find fortress Ishar, which is hidden somewhere in the vast territory of the fairy land. You start with a group and during a game you have to sacrifice some members, in order to more important characters could join you (eg black knight who is the only one, who knows how to pull a magical sword in the country Baldaron).
Game review
RPG is not a concept for many. It was created as a board game D&D sometime in the 60s - 70s called "The Fantasy Game" as a game in which you need nothing but a cube and paper. That's when a lot of heroes came into being ... but also dark magicians and demons. Since then, this phenomenon has developed, and when computers began to be used for gaming, the first games were created to make it easier for players to endless dice rolls and read rules.
I remember when Ishar got on our computers. At that time, we had 386 for tens of thousands of crowns at home, and on the black-and-white monitor I watched sadly as Ishar was falling for a while due to lack of memory (at that time it was still kilobytes).
Ishar 1 is the beginning of the great RPG trilogy Ishar from the French company Silmarils. If you played Crystals of Arborea you will find Ishar familiar. The first thing that strikes you is the cartoon graphics that really burn with colors, but again, it looks all the more fantasy. The combat system is classic - clickable, so you can click your enemies (and yourself) to death. The RPG system is pretty unusual, and let's say D&D is really lagging behind. You have the skills, but apart from fireball or sword cutting, you will use practically none. Some professions are also interesting: For example, such a Cleric was changed to a Clerk (treasurer, clerk) in the French English. In short, it is an RPG in its simplest form and also the story is quite simple. However, Ishar's trilogy became famous mainly for the 2nd and 3rd volumes. And Ishar 1 laid the foundation.
So when I turn on my computer today and see gigahertz processors render millions of ploygons, and millions of players run around online fantasy worlds, and each of their heroes rush for fame and fortune, I remember Ishar when my brother and I searched the dictionary for English words. and took turns behind the mouse in the click. It was possible then ...
Ishar is a very difficult game, it is also difficult to control it and most importantly, you do not see your position on the map. I would consider this in an RPG / dungeon game to be one of the worst features yet, that Ishar 1 and 2 changed it. But there is no doubt that the Isharov series had one of the most beautiful graphics among dungeon games, and here I would end my brief review. I don't know what else you are waiting for, download and dive into the world that Silmarils has created for you. 
Reviewed by

Anonym – 1. april 2014
User reviews
There are no reviews yet, be the first to review this game!