Ishar 2: Messengers of Doom
DOS game, 1993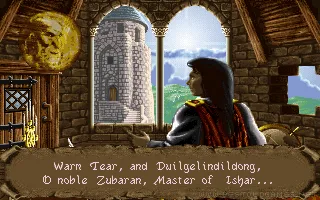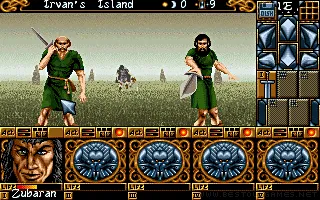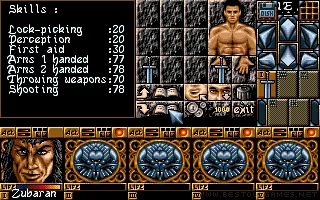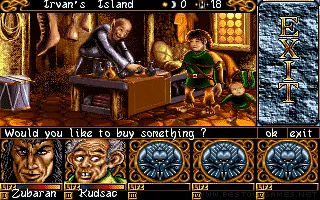 Silmarils created in 1993 a small world and their first game played out it was Targhan. It was such a 2D platformer that wasn't very successful due to poor control and inhuman difficulty. But then, inspired by Dungeon Master they have created Ishar Series. Ishar 2 is referred to by many as the best Ishar game from the entire series and no wonder, because there's everything you would expect from a good dungeon: many objects, solving logical problems, combat, magic, witchcraft, mapping new areas... just everything. For many, Ishar 1 was very great game, but the second part is better in all respects. The game is set on seven islands and is larger, faster, more beautiful, there is new system for magic and sophisticated, original ideas.
Game review
A warm tear to all of us who have gathered here today. I will tell you about times long past. At a time when the world of computers was ruled by adventures and dungeons, when hard drives were as big as today's frames and when music was mid ...
Silmarils created a small world then. Their first game in it was Targhan. It was a 2D platformer that did not find many fans due to poor control and inhuman difficulty. But then they got inspired by the Dungeon Master style RPG and did "Crystals of Arborea" but they conceived it again in their own way, and a very special adventure game emerged from the RPG. However, the free sequel was called Ishar. And a lot of RPG enthusiasts got lost in it for long days ... including me.
Ishar's parts are not directly connected to each other, so each part is perfectly playable on its own. But let's get to the game itself. It's an RPG seen from your own point of view and you move through classic squares. The fight takes place in real time, so they have nothing to do with tactics. It only depends on who has better armor and faster fingers, or a system well known from DM or EOB. What I do great about Ishar is its vastness. You run across the plains, dungeons, cities and each has its own charm. You start as Zubaran, a legendary warrior, and gradually you can recruit 4 more throat-cutters or magic-throats to the party. Ishar is also known for his great fantasy graphics, of course everything is hand-drawn, and there are beautiful sunsets and sunrises. You will reach several islands, and there is something completely different on each.
Unnecessarily walk around the hot porridge. Download this RPG delicacy. I highly recommend it. 
Reviewed by

Anonym – 1. april 2014
User reviews
There are no reviews yet, be the first to review this game!