Ishar 3: The Seven Gates of Infinity
DOS game, 1994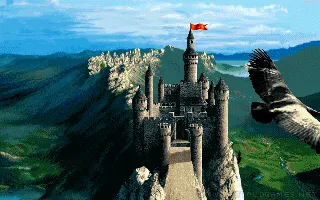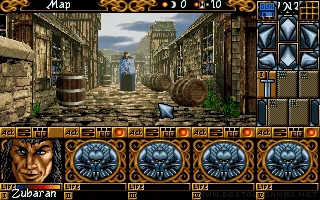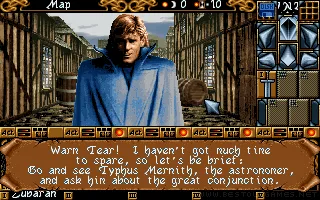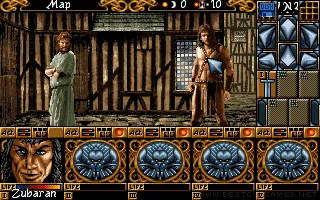 Every saga has its end and it can't be otherwise even when we talk about the famous RPG series Ishar. Ishar was already, in its time a gaming legend and the many players eagerly waited for the third part, just like all action games fanatics now awaiting on Half Life 3 (with the only difference that for Ishar, it enough to wait a year, while in HL3... don't get me started). If you've played first and second part, Ishar 3 won't blow your mind and won't surprise you much. Of course we have beautiful graphics so characteristic for this series, we have a known system of battles and characters and of course everything is just a little bit improved. A new feature is an ability to generate your own group early in the game, just like you can do it in many RPG games. The story in once again situated in Arborera, in the country where there is peace, after the evil wizard Shandar has been defeated. But it will not last long, because conjunction of planets is coming and with it new dangers will rise.
Game review
Every saga has an end ...
When Ishar 3 came out, its predecessors already had a place of honor on the shelves of every RPG enthusiast, and they were just waiting for the moment when they could re-enter the world of Ishar. Did they have anything to look forward to?
If something works, there is no need to fix it. The Silmarils people apparently adhered to this motto when their last Ishar was published in 1994. If you played number one and number two, Ishar 3 will not inflame you with anything new. Of course we have the beautiful graphics so characteristic of this series. We have a well-known system of battles and characters. Everything is just a little improved. A novelty is the possibility of generating your own party of adventurers at the beginning of the game. Of course, you can import characters from previous parts. The characters you can come across in the world are much more realistic as well as the environment.
The story will take you to many completely different places. And some give chaos a new meaning. Time plays a role in this case because you have to be in the right place at the right time to get further. However, the principle and everything else remains unchanged. This is a classic square dungeon in which you move in "jumps" and the fights consist of an agile mouse click. In the part you can have up to 5 heroes of different professions (which you can playfully reduce to a warrior, mage, cleric).
So Ishar 3 is a good game. If you liked a two, you will also like a three. Unfortunately, it's just a little out of place. So all the pros and cons of past parts sit on this one as well. 
Reviewed by

Anonym – 1. april 2014
User reviews
There are no reviews yet, be the first to review this game!