Virtua Cop
Windows game, 1997
Genre:

Year:

Developer:

Publisher:

Perspective:

Theme: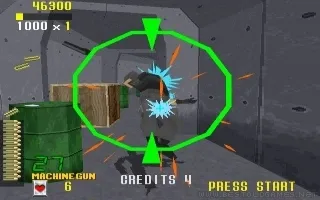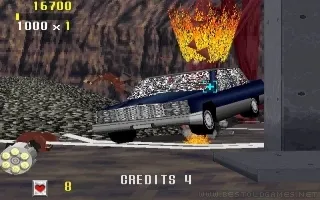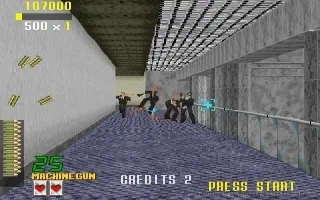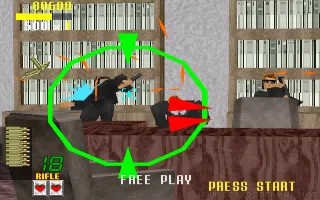 Virtua Cop was originally created in 1994 for arcade machines, but after positive feedback from players, the game was also ported to the Sega Saturn console (1995), Sega Dreamcast (2000) and, in an improved version to the PlayStation 2 (2002). The computer version of the game was released in January 1997. In this game you become a member of a secret unit against organized crime. You have a choice of 3 episodes, which differ in environment and difficulty. So you will visit the wharf, where there is a black arms trade, an underground weapons depot and in the last episode you will go to visit the main headquarters of the terrorists. At the end of each episode, a tough boss is waiting for you, after his elimination, the episode ends. After the successful completion of all three episodes, a bonus episode awaits you, in which you will share it with the main architect of your problems. You control the game only with the mouse or keyboard, which you use to control your crosshairs. You shoot with the left button and after pressing the right button twice, you load the weapon. You must destroy the enemy as soon as possible, if it hits you, it will deduct one life. You have five lives and five credits (one credit = 5 lives). Furthermore, life can be deducted from killing a civilian, who sometimes gets involved in a shootout. You can also get several bonus weapons in the game, such as a shotgun, Magnum, etc ..., but if the enemy hits you, you will lose this weapon.
Game review
No review yet. We are working very hard to write one for you.
You can help us by writing some cool user review for this game.
User reviews
There are no reviews yet, be the first to review this game!