System Shock 2
DOS game, 1999
Genre:

Year:

Developer:

Publisher:

Perspective:

Theme: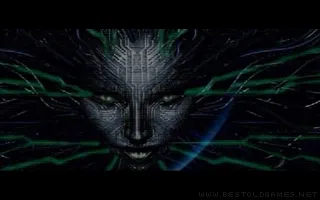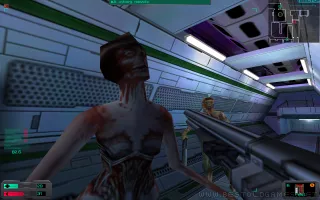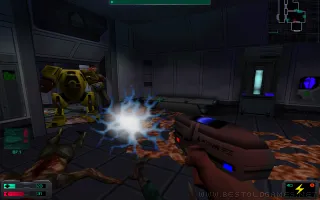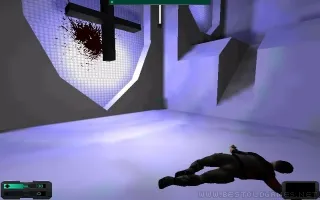 The first part of System Shock was a cyberpunk RPG that was several years ahead of its time. Competitors tried in vain to imitate the game and release something that could compete with the game, but their efforts were in vain. Two guys from the Irrational Games decided in 1999 that they couldn't look at it anymore, so they decided to release a sequel to this legendary game - System Shock 2. It's no coincidence that this company put together a sequel to the SS, because it was founded by a bunch of people who broke out of the original company and started their own. In the game, Shodan reappears in the main negative role - a virtual artificial intelligence, depicted by an inhumanly regular face. Instructed by her first losing battle at the Citadel Station orbit with a seemingly helpless hacker, Shodan now weaves a new invisible network of intrigue around you in such a way that only at the end do you find out where the truth is. The story begins on the huge ship UNN von Braun, which, together with the accompanying vessel UNN Rickenbacker, sets out to explore the outermost regions of space. The first target is the planet Tau Ceti, where traces of organic life were recorded by an on-board computer. After bringing the first samples to the laboratory, strange things start to happen and no one knows what snake the crew is keeping on their chests. There are still several reserve crew members on board who are in cryogenic coffins, and you are among that reserve. This is where your event begins in the world of System Shock 2. Although the first part is a bit better, has more ideas and a better atmosphere, the two took full advantage of all the good, added a few more modern tweaks and wrapped the game in a more modern look.
Game review
No review yet. We are working very hard to write one for you.
You can help us by writing some cool user review for this game.
User reviews
There are no reviews yet, be the first to review this game!