Star Wars: Dark Forces
DOS game, 1995
Genre:

Year:

Developer:

Publisher:

Perspective:

Theme: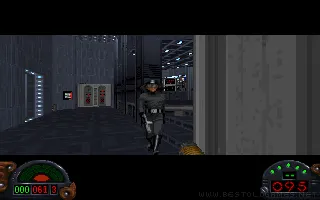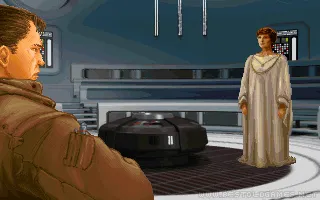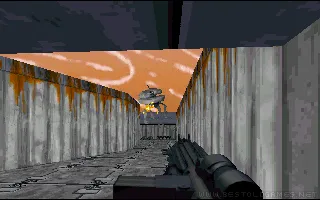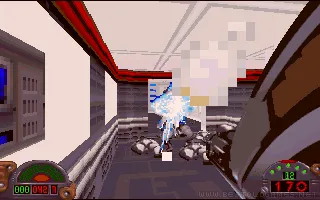 " A long time ago in a galaxy far, far away .... " - this is a cult phrase that every Star Wars movie fan knows. Fans of this movie series didn't even hope to get a similarly good computer game. Although there were X-Wing and Tie Fighter flight simulators, they benefited mainly from their name and, although good, did not reach the qualities of Wing Commander. The fans didn't see the real cult game that Star Wars undoubtedly deserved until the game Star Wars: Dark Forces. The game is no longer a space simulator like the previous games, but it is a great 3D action shooter. Simply Doom in a Star Wars environment with nicer graphics and a more thoughtful story. The game takes place in parallel with the events of the first SW film, but does not collide directly with it. You incarnate as the rebel agent Kyle Katarna, whose task is to obtain the plans of the Death Star. During the game you will learn that the Empire is working on a project of mechanical soldiers - Dark Forces units and therefore has a new task: to discover the location of the factory that is to produce these soldiers, to destroy this factory and with it the Admiral of the Empire - Mon Mohca, who Forces leads. In the game you will also meet a number of well-known characters from films - for example, Princess Leia, Darth Vader, and you will even manage to outwit the assassin Bob Fett or the fat Jabba the Hutt. Your primary targets will be the familiar white Stormtroopers and, in addition to the classic spaceship environments, they will also reach a number of new locations. Dark Forces is a game that really shouldn't miss your attention and it doesn't matter if you are a fan of the SW saga or not.
Game review
No review yet. We are working very hard to write one for you.
You can help us by writing some cool user review for this game.
User reviews
There are no reviews yet, be the first to review this game!