The Sims
Windows game, 2000
Genre:

Year:

Developer:

Publisher:

Perspective:

Theme: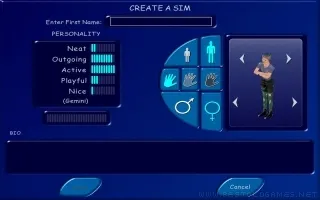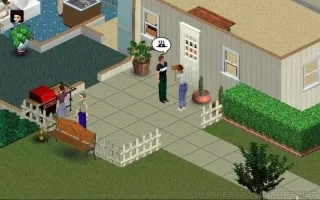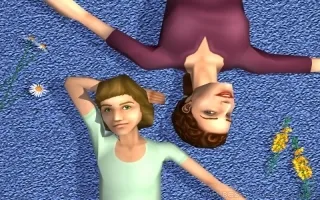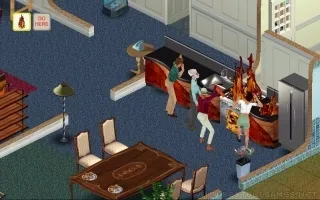 At the time, this game made a real revolution. There were no superheroes, ancient secrets and half-naked beauties with submachine guns, you didn't wear commando's camouflage pants and you didn't hold a cold steel pistol in your hand. You have lived in an ordinary life in a virtual world. Tie a Hermes tie around your neck, get a Samsonite briefcase and go to work. Yes, what else did you expect? You have to make money to get your wife happy, and it's high time to buy a big TV. Neighbours are coming to visit, you have to get ready. Welcome to life.
Sims are like humans. Only tiny. Each of them has an impressive number of needs - from the most primitive to the highly spiritual - satisfy them, otherwise you will get a "completely dissatisfied person". Don't forget that you are not alone here - it would be nice to take care of your loved ones as well. The sims around you (I almost wrote "people") will run to you to meet, communicate, and then, maybe, they'll come to the wedding (no, what you think they'll show won't show what a pity). Of course, everything depends on you - you can be a smelly neighbor with a dirty driveway and dirty shoes, no one will even look at you. But if you become a charming handsome man, you will immediately make a fuss and the Sims from all around will start coming to you (and emptying your refrigerator).
Game review
No review yet. We are working very hard to write one for you.
You can help us by writing some cool user review for this game.
User reviews
There are no reviews yet, be the first to review this game!