SimTown
DOS game, 1995
Genre:

Year:

Developer:

Publisher:

Perspective:

Theme: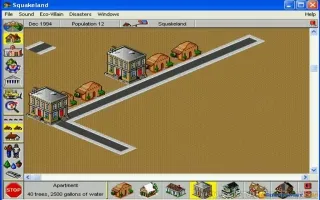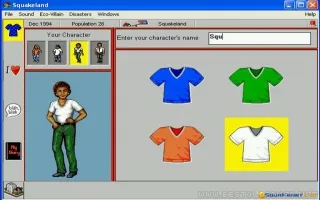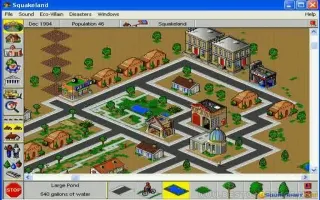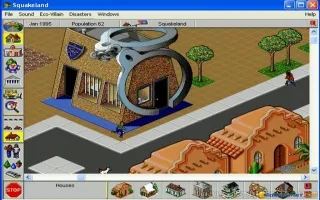 Maxis is the game company that needs no introduction. It has developed some mega-successful games such as SimCity, Sims, and many more of the wide-ranging sim* games. Despite the fact that they have one city simulator, Maxis  introduced another building simulator game in 1995 - SimTown. The difference between SimTown and SimCity is the players the individual games are targeting. While simcity is designed for the more experienced players, providing more options for strategy choices, SimTown focuses on younger players, it is a basically game that will teach you strategic game play. The more experienced players build the city very quickly, but after some time, there is nothing much to do and build. Construction itself has virtually no limits, you do not have to pay attention to traffic, noise, pollution, or other similar things you are accustomed to from other games. The only limit is its own aesthetic feeling. There is no money in the game, so you really can not limit yourself and you can never beautify your city. One advice: go play SimCity and let your kids play SimTown at home.
Game review
No review yet. We are working very hard to write one for you.
You can help us by writing some cool user review for this game.
Comments
Below are the most recent comments. Discuss this game in our forum to see all of them.
The online version launches in DosBox, in the Simtown dir ... the .exe is in Simtown/simtown/simtown.exe ... and needs to be run in win32
You're right, my bad. I have removed the online version of SimTown, thanks for the report.
User reviews
There are no reviews yet, be the first to review this game!