Pang (Buster Bros.)
DOS game, 1991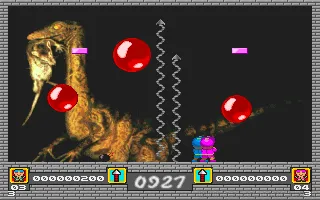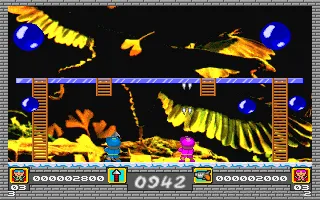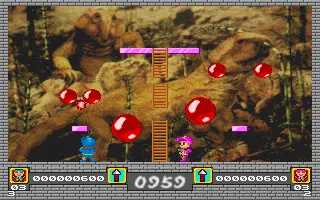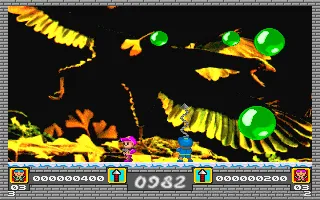 Pang is a platform game which consists of 50 levels in total. It can be played with one or two players on the same screen, and the other player can join anytime within the game.
Your goal is to destroy the balloons which bounce around the playfield. To accomplish this, you can shoot hooks which travel upwards, and blow up any balloon they touch. Depending on their size, they either split on two smaller ones, or evaporate if they're at their minimum size. Apart from balloons, some levels also have barriers that have to be destroyed with your hooks, since they often block your access to balloons. There are also some barriers which cannot ever be destroyed. Your character has the ability to climb ladders, but cannot jump.
Game review
No review yet. We are working very hard to write one for you.
You can help us by writing some cool user review for this game.
User reviews
There are no reviews yet, be the first to review this game!