Marathon
Windows game, 1994
Genre:

Year:

Developer:

Publisher:

Perspective:

Theme: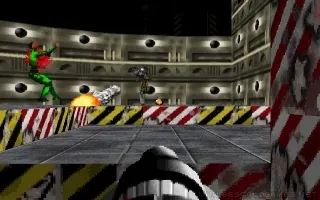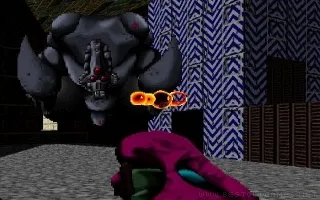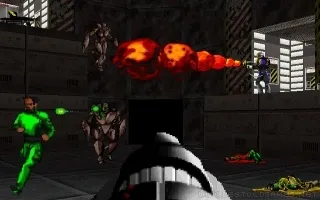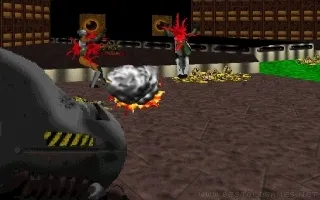 The year is 2794 and the goal is to colonize the planet Tau Ceti IV by the crew of the ship UESC Marathon. In a seconds, the fairly routine mission turned into a deadly trap for the colonists when aliens from the Pfhor race, who consider the Tau Ceti to be their territory, boarded the Marathon ship. During the battle for the ship, the attackers damaged three ship computers, each of which is the center of one of the highly advanced artificial intelligences (Leela, Durandal and Tycho), who flawlessly manage the entire Marathon until the assault. Now, however, Tycho had left completely with the computer destroyed, and the other two AIs had shown obedience to the people and set out. You are a security officer who decided to save the ship. On the way through the vast Marathon, you will reveal the story through text terminals and complete one mission after another. The progress is further slowed by skirmishes with increasingly powerful and numerous variants of enemy Pfhor, which fortunately corresponds to the effectiveness of your growing arsenal. Non-linear level design often requires searching every corner, an important switch can be anywhere.
Game review
No review yet. We are working very hard to write one for you.
You can help us by writing some cool user review for this game.
User reviews
There are no reviews yet, be the first to review this game!