Ignition
DOS game, 1997
Genre:

Year:

Developer:

Publisher:

Perspective:

Theme:

-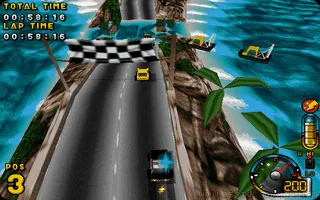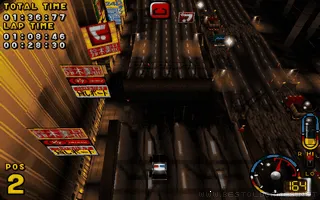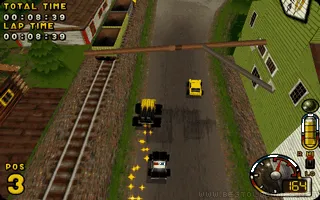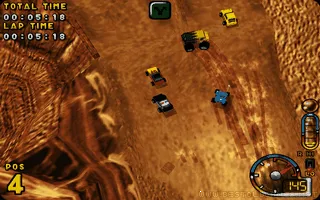 Another of the games celebrating model cars, called Ignition - and certainly one of the game legends of late 90s. Enjoy the game right from the beginning, when a short but spectacular intro is showed, after which you can get right into the action. You have a choice of several types of race: Championship, Single Race, Time Trial and Pursue mode and seven kinds of cars, where the choice is really wide (eg Redneck car, school bus, ambulance, beetle - Bug, Smoke truck, or police car - Enforcer) . You can choose between the 7 different tracks, which I think is quite a big disadvantage of this game, because this game really deserves more tracks (however, you can also race in the opposite direction, so the least there is a little change in turns and you might say there are 14 tracks). The game has some excellent ideas (shortcuts, pitfalls, sounds, animations), which together form a great fun game.
Unlike micromachines, the game has a lot of shortcuts, jumps and traps. Excellent idea. Not only do you have to watch out for opponents, but also about falling rocks or flowing lava. Especially in multiplayer, it's quite fun. Yes yes multiplayer, quite good, you can even play over the network, which is not exactly usual. Extra points.
In singlepayer, you can go classically on time, against opponents or the championship. There is great news in driving on time. For example, you can run your best ride (shadow mode) at the same time, so you race with yourself. Great thing, especially if you take turns on the computer, you can find out where you lose and where you gain on your opponent. To do this. Each vehicle you control has three parameters. The first is the classic speed, then the control and the great thing is the turbo! The turbop charges while driving and then you can use it somewhere. Maybe in a bend, but it will probably be better to accelerate on straight lines. 
Game review
No review yet. We are working very hard to write one for you.
You can help us by writing some cool user review for this game.
User reviews
There are no reviews yet, be the first to review this game!