Alone in the Dark
DOS game, 1992
Genre:

Year:

Developer:

Publisher:

Perspective:

Theme: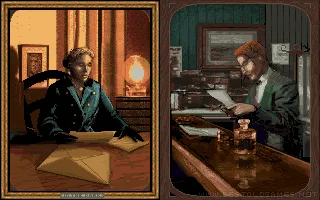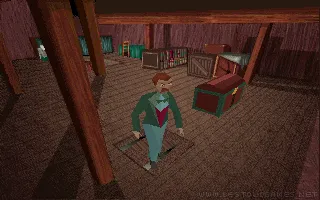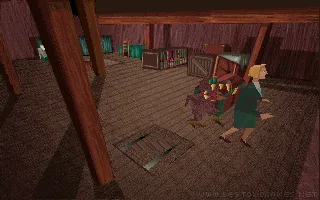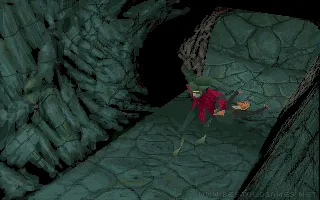 Classic horror adventure game that has inspired a number of other games. The story begins in Louisiana, where had been a suicide of Jeremy Hartwood. You can choose to either play as a private investigator Edward Carnbyho, or as Emily Hartwood character and start the investigation of the mysterious death. You search a house that is known fto be haunted, so you must be very careful and fear not.
Game review
One of the first adventures fully in 3D and so you 3rd person (or survival horror, if you like).
At the beginning of the game you can choose from two characters, it doesn't matter which one you choose, the game will be (except for the gender change) still the same, it's a bit of a shame, I expected at least some puzzles to change.
The game takes place in an old house where you come to investigate the mysterious deaths of a certain Jeremy Hartwood, you will gradually find out in the game from various notes and books, what all happened in that house. The game combines adventure and action. thinks about solving puzzles, when you are annoyed by some zombie who wants to make you his friend. Fortunately, you will have a few weapons at your disposal, with the help of which you can make their lives a little uncomfortable (btw, have an undead life), I remember the revolver, a shotgun and a saber, but the ammunition is few and the saber breaks over time, so it is necessary to save and go to the fist in lighter fights, in the style you hit me, I hit you.
When I bite those puzzles, they are mostly logical (although there are a few exceptions), the biggest problem is the locations where you have to move properly and still jump, sometimes it's really crazy.
Everything is shrouded in a great atmosphere, the music and sounds were really good for the time (it's so scary that you're in it, I know, I'm exaggerating a lot now, but it's really good).
Reviewed by

Anonym – 1. april 2014
User reviews
There are no reviews yet, be the first to review this game!