Worms
DOS game, 1995
Genre:

Year:

Developer:

Publisher:

Perspective:

Theme: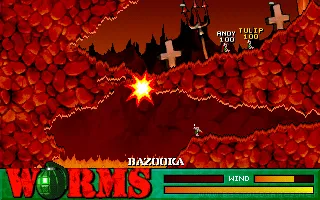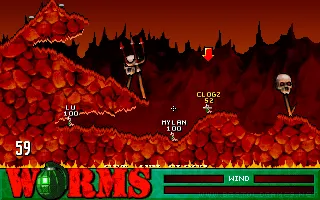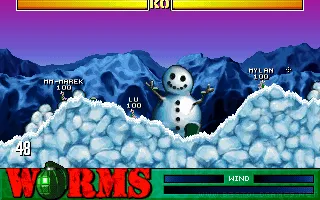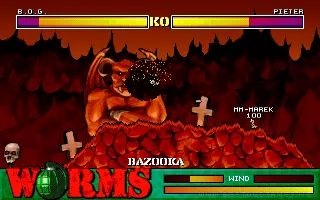 You didn't know what was going on among the worms? they fight to the death! They gathered on a piece of land surrounded by water and cut it into whatever it could. And the battle is no ordinary, tactics and strategy are needed, along with physics and metematics for missile trajectory calculations. Or you don't have to count anything, just fire headless... You have a choice of several weapons, but the most important is the bazooka and the grenade. Enormous tearing power can make a worm salad or even a sauce. Several teams of worms gradually take turns in eliminating the others, until in the end there is only one left - the last winner. Congratulations to the worm, you are promoted and in the next mission you will command the attack. The nation is counting on you!
Who wouldn't know a series of worms, right? This is a great game whose only goal is to entertain you. I must say that with success. Not only a great idea, but worms belong to the gold fund. The graphics aren't as crazy as the other parts, but when the dying worm looks at you and says Oups! and he rolls away, you laugh. before that, however, another worm sends a grenade with the words Catch! and really, he caught it. I don't eat salad....
Game review
No review yet. We are working very hard to write one for you.
You can help us by writing some cool user review for this game.
User reviews
There are no reviews yet, be the first to review this game!