Combat Pillows (Bulánci)
Windows game, 2001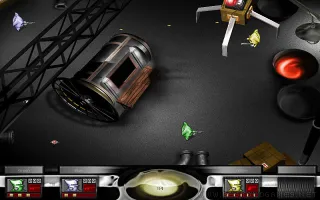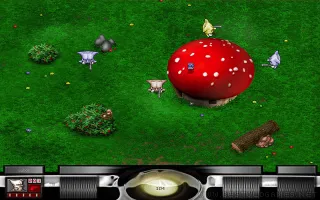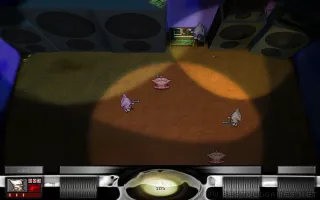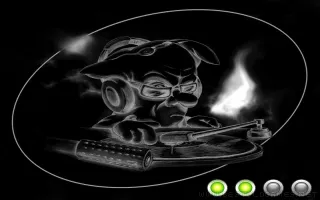 Combat Pillows (Bulánci) is a popular action game created by the Czech studio SleepTeam labs. They entered the scene with it in 2001 and so far several versions containing additional levels and weapons or removed bugs have been released. The title is freeware, which means you can download it for free. Successful isometric two-dimensional graphics and a very entertaining game principle made the game a cult.
The game is intended for one or more players. Multiplayer also contributed to its expansion. It is possible to play on one computer (maximum three players), over a network or over the Internet. Low hardware requirements also contributed to the success of the title, because a processor with a clock rate of 133 MHz and 32 MB of RAM are sufficient for its smooth operation.
The characters are colorful cushions that fight fiercely with each other. The authors also refer to them as EAP, i.e. extremely aggressive combat pillows (Bulánci in Czech). In the single-player campaign, the player is also introduced to their history. It is too similar to ours.
You have 5 weapons that you can use to destroy each other. They are a pistol, a submachine gun, a rocket launcher, a shotgun and a mine. Each of them has different properties and effect, so it is best to tactic depending on the environment. Various bonuses also appear on the maps to help you gain the upper hand.
Game review
No review yet. We are working very hard to write one for you.
You can help us by writing some cool user review for this game.
Comments
Below are the most recent comments. Discuss this game in our forum to see all of them.
Our lives are gradually moving online. We spend more and more time online. Live communication with friends is not enough. Enjoy online virtual quests for fun adventures with friends, even if your friends are far away. Play from the comfort of your own home.
My good friend found a very cool game , To play you need any device with Internet access (preferably a laptop, desktop or tablet). i also recommend that you prepare a sheet of paper and a pen. quest is an interesting game that you can play on this site
https://quest-room.online/en/
User reviews
There are no reviews yet, be the first to review this game!