Flashback
DOS game, 1993
Genre:

Year:

Developer:

Publisher:

Perspective:

Theme: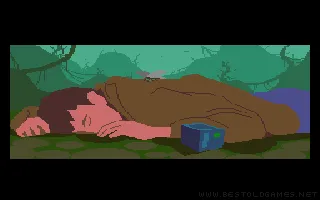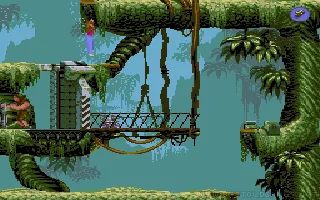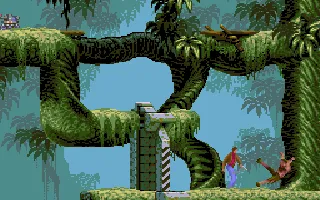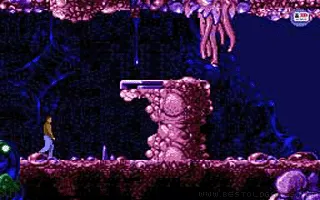 If anyone mentions the term 2D platformer from the 90's, to me immediately come to mind the following three titles: Prince of Persia, Another World and Flashback. The game is situated into the 22nd century, when a scientist Conrad B. Hart, finds strange machinations with human DNA in a IEG (former United Nations) - a company that rules the whole world. Each power is based on a herd of docile sheep that go to where it should be and whoever falls outside of this instrument becomes a little uncomfortable and the problem affected even our otherwise very sympathetic scientist, who is also the hero of this game. To fight with enemies you use your gun, but you can also use objects from the environment, such as stones, which you can use to hurt your enemies.
Game review
If anyone mentions the term 2D platformer, three titles immediately come to mind: Prince of Persia, Anotherworld and Flashback. This review discusses the latter ...
... the plot of the game takes us back to the 22nd century, when scientist Conrad B. Hart discovers strange machinations with human DNA in the IEG (former United Nations), which rules the de facto world. Each power is based on a herd of obedient sheep that go where it is needed, and anyone who strays from this scale becomes a little uncomfortable, and this problem has affected our otherwise very sympathetic scientist, who is also the protagonist of this game.
It all starts with an escape from prison, when under dramatic circumstances you flee from the grip of iron bars and the established IEG regime, after a thorough brainwashing you no longer know your past or your position, you are driven only by self-preservation and the effort to reveal your own identity. The frantic flight ends in an accident on a godforsaken planet, which has a breathable atmosphere, but whose vegetation is equal to an enemy jungle that engulfs anyone who is not ready to survive ... our main character is just recovering from an accident unconscious ... it was just dream? That hallucination? Unfortunately, the struggle for life and self-knowledge is just beginning ...
Flashback is a game combining elements of 2D action and adventure at the same time, this somewhat unconventional combination has its charm and its pitfalls. The first thing that will force you to open your revered mouth wide open is the animation of the movements of characters and objects, because it is absolutely amazing. If you nodded appreciatively at the animation in the game Prince of Persia and drooled over Anotherworld, then this game will force you to lightly release the sphincters - even after years of its creation (1992), it is absolutely great. Excellent technical design is pleasantly noticed with sound processing, which also certainly does not embarrass, all this is artificially wrapped in an interesting story, which is revealed to you step by step during the game.
Gameplay is a bit volatile, which I consider to be the only hurdle of this otherwise great game. The first level, which is moderately difficult, is replaced by a purely adventuroid affair, where you go from place to place, talk to characters, collect and pass items, and then everything turns into a crazy action, where you don't know where to shoot first ... a little balance would simply did not harm. On the other hand, this can be excused by a new concept of the game, which generally resembles a feature film, which has never been presented until then and as a tax on the originality of this adventure-action platformer, it is perfectly acceptable.
What can be added to the conclusion of this rather superlatively based review? Perhaps just the fact that Flashback was based on responses and success perhaps redesigned into all conceivable game machine platforms and is still one of the most successful French titles of all time, which you can also read from www.wikipedia.org, which also contains details about the story and overall game concept. In conclusion, I would just say the favorite words of the Iraqi separatists: bomb, bomb, bomb! 
Reviewed by

Anonym – 1. april 2014
User reviews
There are no reviews yet, be the first to review this game!