Ski or Die
DOS game, 1990
Genre:

Year:

Developer:

Publisher:

Perspective:

Theme: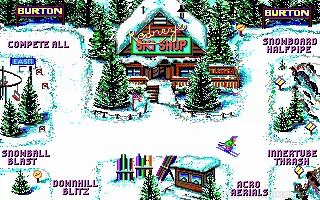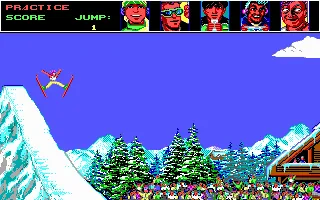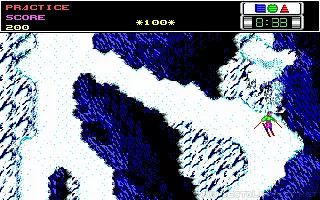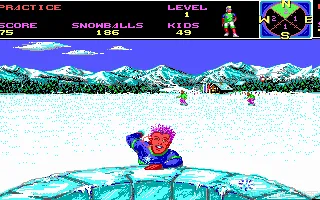 Another of the many sports games, this time focusing more on adrenaline winter sports, of which you are offered five.
Rolled (snowman easily and quickly) - it's hard to say if this can be considered a sport, but let's face it. most targets in a given time limit, several bonuses can help you in liquidation, which will either replenish your ammunition or add the lack of time.
Snowboarding tricks, tricks, tricks and tricks again do not want anything else, you just try to perform as efficiently as possible and if possible break your mouth as little as possible, a few obstacles can help you (rabbit with a motorcycle ?? !! ), you have 2 minutes for everything :).
Downhill mountains - probably the weakest part of the game, basically it's just about getting to the finish line as soon as possible and even if they collect you more from the ground than is healthy, it's boring.
Ski acrobatics - you have 3 attempts to demonstrate the craziest combo, which will then be evaluated by a soulless jury
Riding on souls-race 1on1, another strange, um, well ..... sport. Although it is a race, reaching the finish line first does not necessarily mean that you have won (you will only get points for it). The winner will be the one If you have more points on your account for damaging your opponent, the items placed along the route will help you with that.
Ski or Die, like most sports games, is not exactly one of the sung and glowing titles, but it will impress with its simple and original (sometimes even smiling) processing. So if you are looking for a simple game to relax, you will definitely come to your own. sports concept, you can try for example Winter Challenge.
Game review
No review yet. We are working very hard to write one for you.
You can help us by writing some cool user review for this game.
User reviews
There are no reviews yet, be the first to review this game!