Railroad Tycoon Deluxe
DOS game, 1993
Genre:

Year:

Developer:

Publisher:

Perspective:

Theme: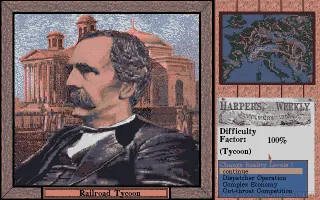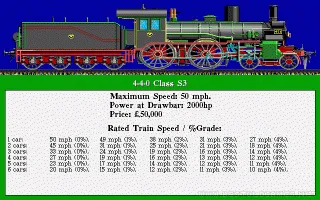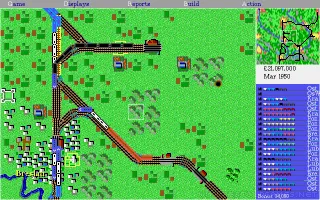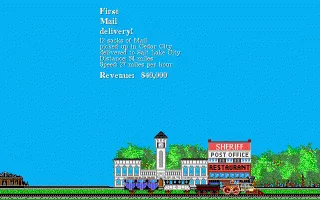 Sid Meier's Railroad Tycoon from 1990 is the ancestor of all "train" strategy games and laid the foundations for all further sequels in the series. In the game, you become the owner of a transport company that wants to cut its share of the growing fame and fortune in the railway business. You can do business in several geographical areas - North America, Britain or Europe, and you usually start at a time when the world has been ruled by steam and experience the history of rail transport to modern times. Of course, competing companies will make your business more difficult. In addition to building tracks, bridges, stations and their equipment or trading on the stock exchange, during the game you are acquainted with the development of events on the railway in less than 200 years. You follow the modernization of building materials, cities and, of course, your vehicle fleet, which you must constantly modernize over time. No locomotive is immortal, and slow breakdown steam trains in the age of fast TGVs only belong to the museum.
The deluxe version offers customized graphics and sounds, new game maps of South America and Africa, and a few new types of locomotives. The game also features bandits raiding trains and sheriffs who can handle paws. The basics remain the same. You become the manager of a transport company and in the fight against the competition with the help of the railway, you "shrink the world" for the first time. You build lines, stops, business and industrial facilities and trade on the stock exchange.
Game review
No review yet. We are working very hard to write one for you.
You can help us by writing some cool user review for this game.
Comments
Below are the most recent comments. Discuss this game in our forum to see all of them.
I haven't played this game in a very long time. After I found this thread on the forum I decided that I will start playing again
User reviews
There are no reviews yet, be the first to review this game!