QIX
DOS game, 1989
Genre:

Year:

Developer:

Publisher:

Perspective:

Theme: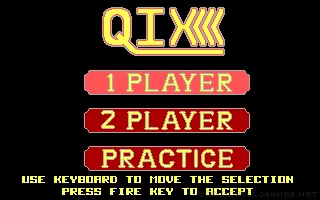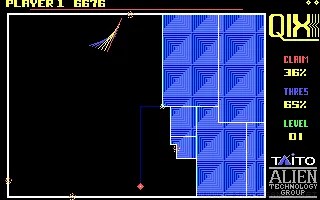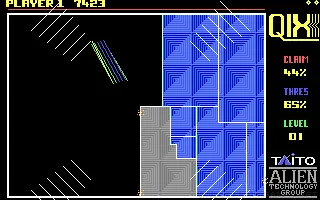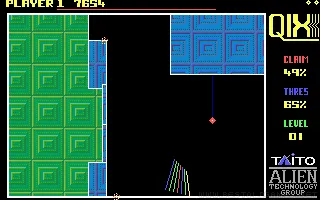 You may not know the name of this game, but I'm almost sure you have already played this game before, or its various forms. QIX has been ported to all possible platforms: from the Amiga, through DOS, to modern iOS games. The game principle is very simple - you are controling a point (dot, playerm,,,) on the board, and this dot can move around the edges of the board. Your task is to reduce the board by drawing lines, rectangles, or other object, that will gradually cut the board and the area is gonna be smaller. Of course, it sounds easier than it is going to be. On the board, there are enemies who will chase you and their only goal is to stop you. The good news is that you do not have to rush, because you have as much time as you need. The bad news is that you have to hurry, because after certain ammount of time, two additional enemies will appear. The game has been popularized mostly by its sequel called Volfied (often also referred to as Qix extended).
Game review
No review yet. We are working very hard to write one for you.
You can help us by writing some cool user review for this game.
User reviews
There are no reviews yet, be the first to review this game!