Golden Axe
DOS game, 1990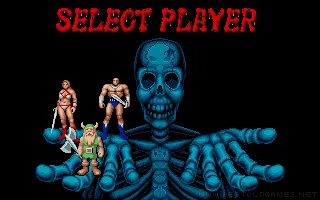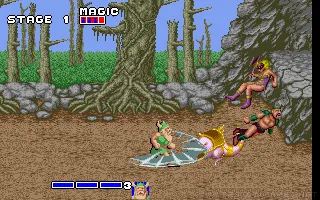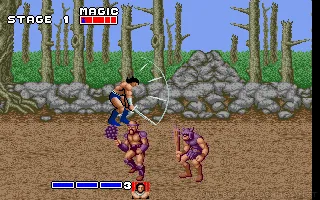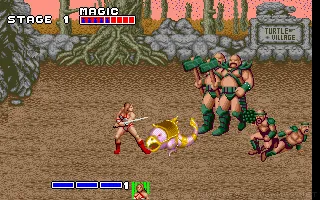 If someone asked me what I consider to be the greatest classic arcade, it would be just this game: Golde Axe, which was developed by Sega. The game doesn't have a great sound, but it compensates this deficiency with very nice VGA graphics. At the beginning of the game you can choose between three characters: a woman, a man and a dwarf with Axe (interesting combination). These characters differ from each other fairly minimal, as all known martial arts as well as magic, the only difference is in speed of attack and power of magic - that depends on the number of collected mana. It looks like that each character has its own unique special attack, but it's not true - they only have a different animation, but all do the same and that is hurt all enemies that are on the screen.
Game review
In addition, you can play the game in two, which is just a lot of fun, while in the Arcade you go together and share a loan with your teammate (continued) and in the Duel you will compete against each other.
Note: in options you can set the number of Healths
Brief description of the characters:
a woman:
-slowest attack (it doesn't seem like that but it is)
-most compartments for mana, the ability to do the strongest spell
-The most beautiful charm -Beautiful dragon head that bends down from the sky and burns all opponents

dwarf:
-Substantially the best attack
-only 4 compartments for mana
-As the biggest favorite

man:
-balanced attack and magic
-type exactly between a woman and a dwarf 
Reviewed by

Anonym – 1. april 2014
User reviews
There are no reviews yet, be the first to review this game!