Crisis in the Kremlin
DOS game, 1991
Genre:

Year:

Developer:

Publisher:

Perspective:

Theme: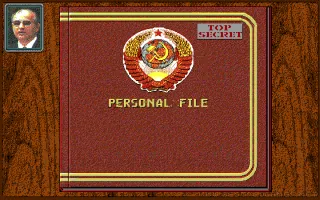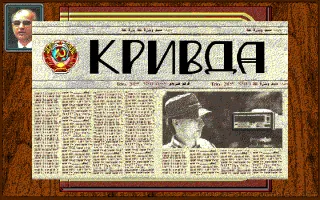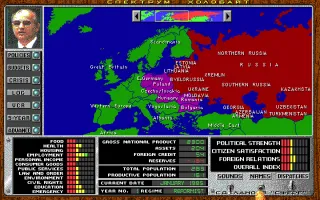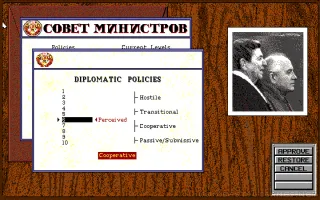 In the political strategy game Crisis in the Kremlin, you will play the role of Secretary General of the Soviet Union, whether as Mikhail Gorbachev, Boris Yeltsin or Yegor Ligachev, each of which represents a different style of state administration. You are starting in 1985 and it will be your duty, in accordance with your political convictions, to deal with various events such as the uprising of workers in a Siberian mine or an acute food shortage. However, the solution of crisis situations is also an integral part. For example, whether to provide all the information about the Chernobyl accident, or to conceal the disaster and pretend that nothing has happened. As a result, this has a great influence on the future course of the game, so you can slowly transform the Soviet Union into a capitalist paradise or try to suppress the influence of the mass media. If you deviate too much from the policy of your chosen Secretary-General, you may be dismissed within a few months, but it is important not to be interested in the interests of one group alone.
The game is also enriched by jokes about socialism, which are collected by KGB agents infiltrated among citizens. In addition, Crisis in the Kremlin features a variety of charts and other information. It also attracts simple and intuitive operation. The same is true of the graphic presentation, which in addition to the basic menu is also diversified by a number of photos and short videos to evoke the atmosphere.
Game review
No review yet. We are working very hard to write one for you.
You can help us by writing some cool user review for this game.
User reviews
There are no reviews yet, be the first to review this game!