Ultima VII: The Black Gate
DOS game, 1992
Genre:

Year:

Developer:

Publisher:

Perspective:

Theme: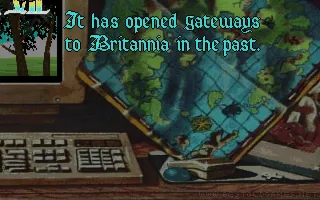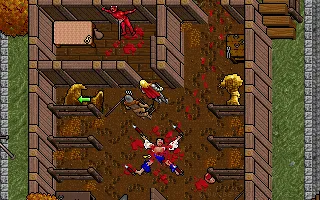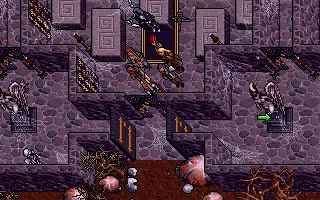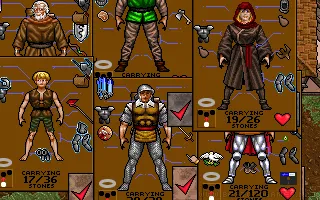 More than 200 years have passed since Avatar's last call to Britain. Now the player, Avatar, is transferred from the comfort of his own home by the Guardian to this world to begin a new age, the age of enlightenment. The seventh part of Ultima begins in the small town of Trinsic, where a blacksmith and his assistant from the Gargoyle race fell victim to a brutal ritual murder. As he exits the portal, he meets an old acquaintance, Iola, and the investigation, along with clarifying the situation, can begin. But the ritual murders are just a small piece in a mosaic interwoven with the newly formed organization The Fellowship, led by the druid Batlin, who recruits new faces and henchmen into the ever-growing organization.
The story, along with a great deal of freedom, is the main attraction for giving Ultima a chance. Another plus is that the fights make up a relatively small part of the playing time and the game is more focused on dialogues and adventure problems. The dialogues were extremely successful, but at first I was surprised by frequently used obsolete expressions like "thou" instead of "you" and the like, but it's not as pronounced as it might seem. When you get used to these dialogues, interrogating different people (and actually talking animals) in cities or forests is the greatest fun the game provides. The large map is filled with eight cities; farms, dungeons, caves and other locations are not missing and provide plenty of space to explore. For example, for a problem with closed gates that cannot be pulled out or otherwise opened, all you have to do is bring a cannon and gunpowder by hand, or perhaps bring black rock, and then watch the explosion from afar using a stolen magician's cane. The possibilities are endless thanks to the engine used, and the interactivity far exceeds everything seen, from Dark Sun to Arcanum. Here, the creators are far ahead of time, and the world is truly interactive and usable.
Game review
No review yet. We are working very hard to write one for you.
You can help us by writing some cool user review for this game.
User reviews
There are no reviews yet, be the first to review this game!