SimGolf
Windows game, 2002
Genre:

Year:

Developer:

Publisher:

Perspective:

Theme: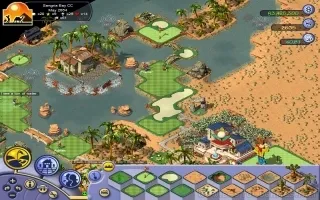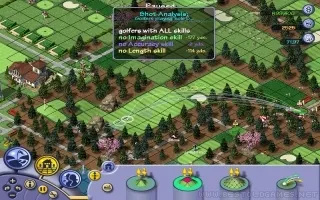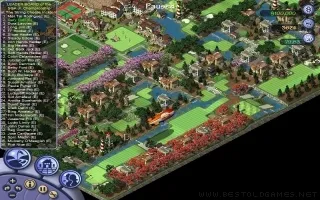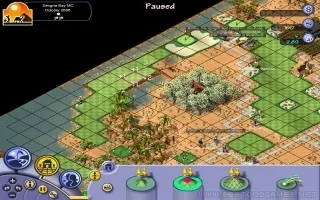 If you want golf today, you are simply picking up and take your car to the nearest golf course. As far as golf you want to play in this game, the playground you need to build first. Your is to lead a golf course, build him, enhance and mainly play with their handwritten golfers. The better playground you want to have, the more effort you need to dedicate the comfort and the vrtoks of your visitors. A balanced difficulty of individual circuits should be taken care of, take care of the terrain and refreshments of visitors. Simply to work properly. In addition to classical mode, the so-called. Sandbox Mode where the player can enjoy the design of the craziest golf courses without the need to care for money - they are infinite. Like you a player from your game can export your simgolfist and play with him a championship. It is advisable to deliver that your golfer's ability to improve successful gaming and even deteriorate.
SimGolf brings together elements of SimCity and The Sims by allowing you to choose the important options that will either build your golf course into a major place to visit and play, or turn it into a one day wonder. Keeping each hold in order, managing memberships and costs are all part of the game. The Sims themselves may also challenge you to play the course itself, giving you a bit of time off and fun.
Game review
No review yet. We are working very hard to write one for you.
You can help us by writing some cool user review for this game.
User reviews
There are no reviews yet, be the first to review this game!