Crystal Caves
DOS game, 1991
Genre:

Year:

Developer:

Publisher:

Perspective:

Theme: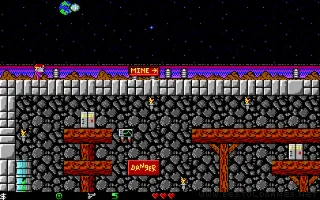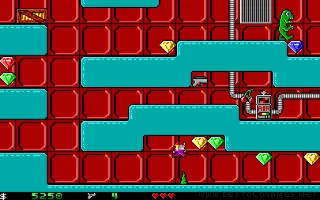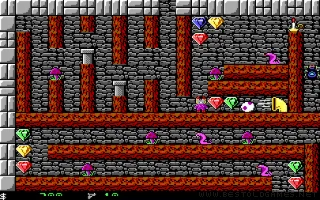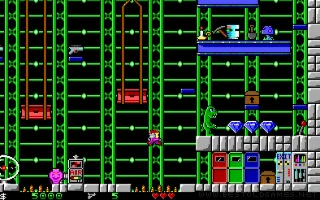 The main character of this game is Mylo Steamwitz - promising space trader, who went to the mines in the Altairian star system. He hopes to collect as many crystals as possible, so he will be able to follow his dream - to build a profitable twibble farm. Yoar goal is to collect crystals in every level and to successfully pass the level, you must collect all (!) the crystals placed in the level and also you have to stay alive. In each level, many space monsters, robots, falling rocks and many other pitfalls will be waiting for, so you must be carefull and use your jumping and shooting skills. The game is very similar to the better known platform game Commander Keen and it's not a wonder - the game was developed by the same company - Apogee. The game contains a number of references to Keen, which are hidden in the game itself (name Keen is in the default score rankings, his famous helmet can be found at several places and you get bonus points for it). The game is still being sold, so only the first episode is available for free download, but it is really a lot of fun for many hours.
Game review
No review yet. We are working very hard to write one for you.
You can help us by writing some cool user review for this game.
User reviews
There are no reviews yet, be the first to review this game!