688 Attack Sub
DOS game, 1989
Genre:

Year:

Developer:

Publisher:

Perspective:

Theme: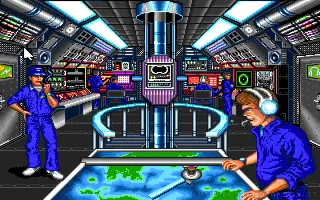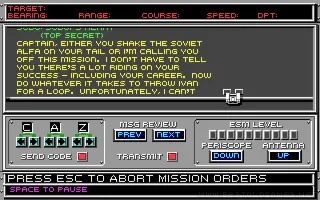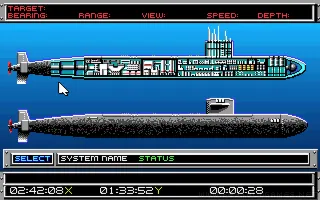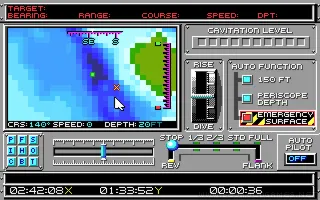 688 Attack Sub is a classic modern submarine simulation in which you can control either American or Soviet submarines. All submarine systems such as sonar and periscope are nicely displayed in VGA mode. The game offers ten missions for the Soviets and the Americans, all during the Cold War… As a captain, you control a modern American attack nuclear submarine USS Los Angeles (SSN-688) Los Angeles class (in one case USS Dallas (SSN-700) from the same class) or (if the opposite mission is chosen) the Soviet attack nuclear submarine of Project 705 (in the NATO Alpha code). There are a total of 10 scenarios in the game, which mostly included a pair of missions (one for the US, the other for the USSR - with the exception of the TORPEX '89 training scenario, where both were for the US). The individual missions begin during the Cold War and gradually gain momentum and culminate in a global conflict. The American submarine had more advanced electronic equipment and more weapons (according to the mission, Mk 48 torpedoes, UGM-109 Tomahawk missiles, UGM-84 Harpoon and UUM-125 Sea Lance were available), the Soviet was equipped with only type 53 torpedoes, but was faster. To speed up the game (for greater dynamics), the range of the torpedoes was reduced to 10 km. It is also possible to speed up game time in the game.
If the player chooses a Soviet mission, the communication takes place in pseudo-Cyrillic (for example, information ЗSTAЪLISЖIИБ SATЗLLITЗ ЦРLІИК meant ESTABLISHING SATELLITE UPLINK). The letters of the Cyrillic alphabet did not correspond to reality, it was used for the needs of the English text and the player had to get used to it.
Game review
No review yet. We are working very hard to write one for you.
You can help us by writing some cool user review for this game.
Comments
Below are the most recent comments. Discuss this game in our forum to see all of them.
Je super, že existuje ucelený portál nejlepsiceskacasina s přehlednými informacemi. Člověk tak může najít přesně to co hledá a nestresovat se s výběrem, sám bych to nezvládl
User reviews
There are no reviews yet, be the first to review this game!