Ports of Call
DOS game, 1989
Genre:

Year:

Developer:

Publisher:

Perspective:

Theme: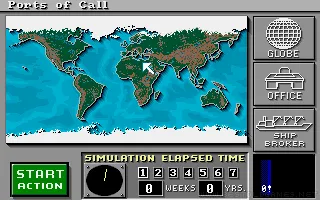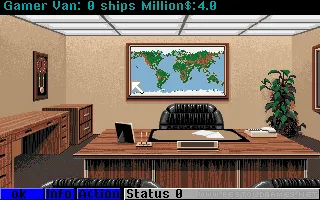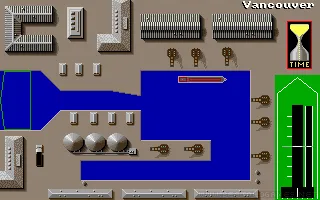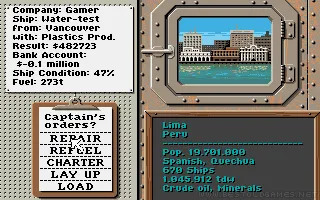 The business-economic simulation Ports o Call by developers Rolf Dieter Klein and Martin Ulrich was originally created for Amiga computers as early as 1987, later it was ported to DOS and Android systems, and over the years a number of its followers and improved versions were created and became source of inspiration for a number of similar strategies with the same theme. At the beginning of the game, you become the owner of a small shipping company with the only ship with which you transport goods between the world's ports to order. Gradually, you get more options, buying new boats, repairing and maintaining older vessels, and you start trading in various types of goods yourself. When choosing orders, it is important to always choose the right type of ship that can maneuver in the destination port. During the cruise you have the opportunity to control the course and speed of the ship yourself.
Game review
No review yet. We are working very hard to write one for you.
You can help us by writing some cool user review for this game.
Comments
Below are the most recent comments. Discuss this game in our forum to see all of them.
Game has a manual but it seems to lack details....like how to rescue survivors floating in a life-raft. Anyone know of an additional hints or tips document for this game?
User reviews
There are no reviews yet, be the first to review this game!