Tubular Worlds
DOS game, 1994
Genre:

Year:

Developer:

Publisher:

Perspective:

Theme: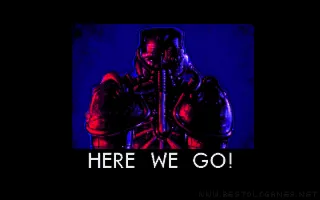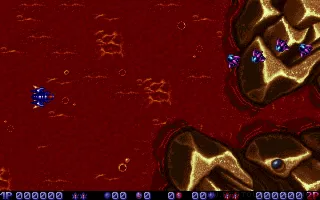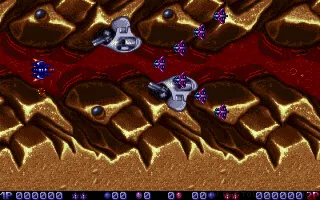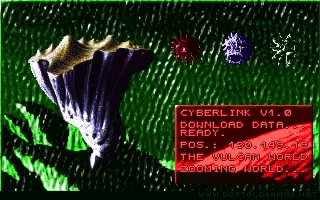 Tubular Worlds is a 2D shooter in which the player controls a space rocket seen from above, with which he shoots down everything that comes his way in a left-to-right scrolling environment. The game together contains 4 graphically and design-wise completely different worlds, which are further divided into 4 zones, the last of which always forms a duel with the boss, which usually occupies more screens. The player collects 3 different types of weapons and other bonuses, such as guided missiles or shields.
You are a senior cadet at the country's elite school for fighter pilots. Your final exam involves flying the gauntlet of four virtual cyber worlds and destroying the Warlords encountered there. Be warned! At the end of each combat segment a very powerful Warlord will be waiting for you! The sixteen major encounters require complete concentration and will test your ability to the limit. With Tubular Worlds all Hell breaks loose on the screen before you. Massive numbers of sprites, enormous end monsters (up to three screens big!), metamorphosis, transparency effects, animated and wonderfully impressive scenery scrolls by smoothly, while hot music and a fantastic array of advanced weaponry creates that true arcarde atmosphere right on your desktop!
TW - Mega action in the finest Arcade Tradition!
Game review
No review yet. We are working very hard to write one for you.
You can help us by writing some cool user review for this game.
Comments
Below are the most recent comments. Discuss this game in our forum to see all of them.
Hi, I think it's a game EvoWorld.io .Here you turn from a bug into a mosquito and so on. And you can be eaten by a crocodile, and so on . Evolution in pure video. I play EvoWorld.io a lot. You can check this game yourself or not: https://www.hahagames.com/game/evoworld-io-flyordie-io- . If not, I'll ask my gamer friends if they know.
User reviews
There are no reviews yet, be the first to review this game!