Indiana Jones and the Last Crusade
DOS game, 1989
Genre:

Year:

Developer:

Publisher:

Perspective:

Theme: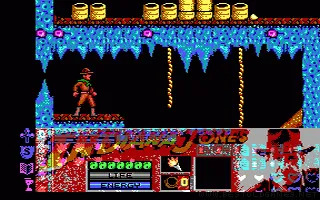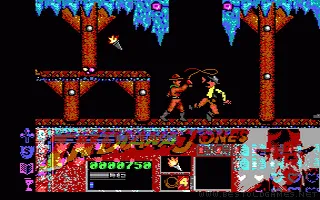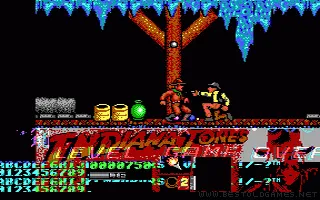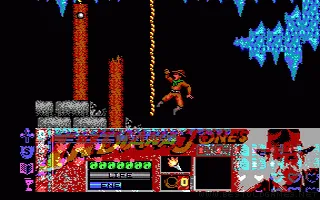 Indiana Jones and the Last Crusade, released in 1989, brings the excitement and adventure of the iconic archaeologist to the world of DOS gaming. This action game closely mirrors the storyline of the movie of the same name, immersing players in the quest to find the legendary Holy Grail.
In this game, players step into the shoes of Indiana Jones, embarking on a journey filled with discovery, exploration, and puzzle-solving. The game is structured into four distinct levels, each presenting its own set of challenges. Players will find themselves navigating through various environments, from treacherous caverns to ancient ruins, all while engaging in the classic Indiana Jones-style adventure.
The gameplay involves a mix of exploration, platforming, and puzzle-solving. Players must climb, jump, and decipher clues to progress through the levels. Each stage brings players closer to their ultimate goal: the Holy Grail. The game captures the essence of the Indiana Jones franchise, offering a blend of action and intellect that fans of the series will appreciate.
While the game is an enjoyable adaptation of the movie, it is generally considered that the film outshines the game in terms of storytelling and overall impact. Nonetheless, Indiana Jones and the Last Crusade stands as a memorable part of early action-adventure gaming, providing a fun and engaging experience for fans of the genre and the Indiana Jones saga.
Game review
No review yet. We are working very hard to write one for you.
You can help us by writing some cool user review for this game.
User reviews
There are no reviews yet, be the first to review this game!