Frogger 3D
DOS game, 1997
Genre:

Year:

Developer:

Publisher:

Perspective:

Theme:

-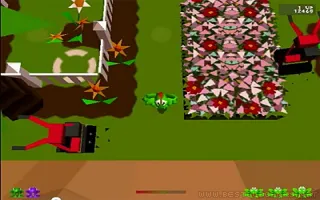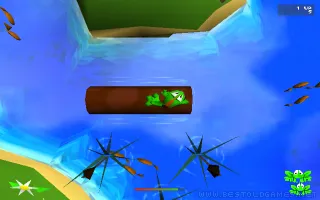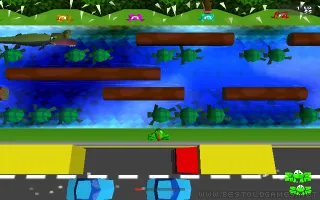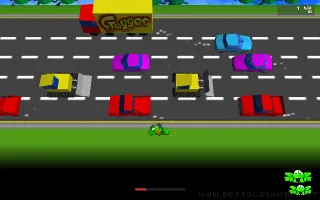 The original Frogger game from 1982 has received a 3D remake in 1997: Frogger: He's Back!. The principles of the game has not changed, you play as a frog - Frogger and you have to move left, right, up, down, and successfully avoid obstacles that block your way. The game is divided into several areas (worlds), so you have to pass through the busy streets, jungles, the American desert, or jump in the clouds. Your goal is to save your five little friends at the end of each area. New to the game is the ability to use Frogger's tongue, which you can use to catch flies and other bugs and so you can gain extra points or special abilities. Even though this game was received very contradictory, it can provide good fun for a few hours.
Game review
No review yet. We are working very hard to write one for you.
You can help us by writing some cool user review for this game.
Comments
Below are the most recent comments. Discuss this game in our forum to see all of them.
Hey so I have been trying to get this game to run in the browser but I have had no such luck. It keeps prompting me to a command console asking if I want to go through an intro or if I need help. Is there anyway to get around this? I tried downloading it but no luck on that front either.

I played a few other games too and the playing in the browser worked fine for them. It may just be an issue specifically with this game.

Thank you!
User reviews
There are no reviews yet, be the first to review this game!