Al-Qadim: The Genie's Curse
DOS game, 1994
Genre:

Year:

Developer:

Publisher:

Perspective:

Theme: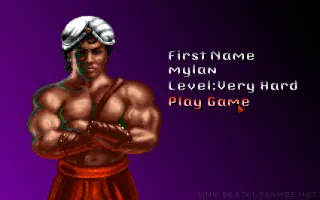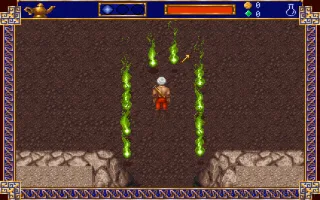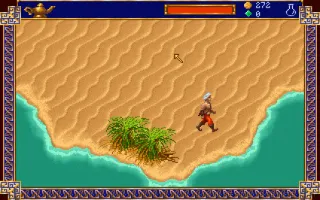 RPG games from 90s have often one thing in common: they are located into the mysterious and very dark environments, often in dungeons and dark worlds. Although the game Al-Qadim: The Genie's Curse is based on the rules of the classic board game AD&D, it is set in an exotic environment in the Arab country Zakhar. You are playing a role of Al-Qadim, who comes from the family of Al-Hazard, and at the moment waiting for his wedding with a beautiful caliph's daughter named Kara. But everything goes wrong. The ship on which sailed Kara to your wedding shipwrecked, Kara is lost and even worse, your family is accused of it. The ship was sank by genie Muliban, which belongs to your family. Your whole family is prisoned. You, in the role of Al-Qadima, are left alone and you have to solve the whole situation. It's quite simple, you just have to prove the innocence of you family, prove the obsession of genie, find your lost brother, save your fiancée and in addition, solve a lot of other smaller tasks.
Game review
No review yet. We are working very hard to write one for you.
You can help us by writing some cool user review for this game.
Comments
Below are the most recent comments. Discuss this game in our forum to see all of them.
The game has a copy protection in the form of typing words from the manual. And the manual is nowhere to be found.
Creating a high-quality iOS game requires a comprehensive iOS mobile game development solution that takes into account various aspects of game design, development, and deployment. This solution involves utilizing cutting-edge game engines and development tools to build games that are visually stunning, engaging, and responsive. It also involves implementing effective game mechanics, intuitive controls, and optimized gameplay to enhance user experience.

A comprehensive development solution should also address the technical and logistical challenges of developing games for the iOS platform, including compatibility with different device models and operating systems, as well as adhering to Apple's strict guidelines and regulations.

To ensure successful deployment and monetization, the solution should also integrate marketing and user acquisition strategies to increase visibility and user engagement, and implement monetization strategies such as in-app purchases and advertisements.

By utilizing a comprehensive development solution, mobile game developers can produce high-quality iOS games that are both successful and profitable in the highly competitive mobile game market.
User reviews
There are no reviews yet, be the first to review this game!