Fire & Ice
DOS hra, 1993
Žáner:

Rok:

Výrobca:

Distribútor:

Perspektíva:

Téma: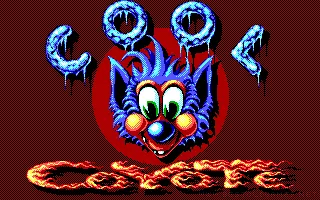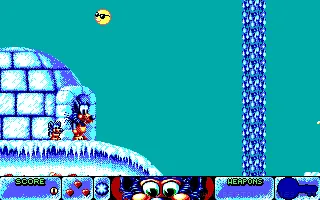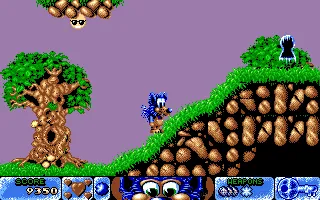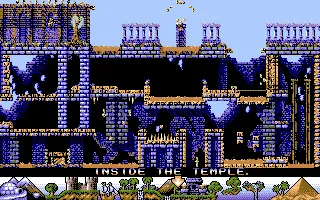 Fire and Ice je klasická hit'n'run skákačka s kojotom v hlavnej úlohe. Hlavnou úlohou v každom leveli je nájsť dvere a odomknúť ich. Kúsky kľúčov sa dajú nájsť iba u nepriateľov (ktorými sú napr. Vtáky, tučniaky a pod.), ktorí vám ich samozrejme nedajú len tak. Nepriateľa je najprv nutné zasiahnuť ľadovou kockou, čo mu síce neublíži, ale na chvíľu ho zmrazí. Potom už sa ho stačí len dotknúť. Občas sa dajú v hre nájsť nejaké power-upy, napr. Malé mláďa kojota, ktoré bolo nezraniteľné a strieľalo po nepriateľoch. Neskôr v hre sa dajú zbierať aj snehové vločky a po zobratie určitého počtu išlo zmraziť naraz viac nepriateľov na obrazovke. Hra ako taká sa volá Fire and Ice, ale na obale hry je názov Fire & Ice: The Daring Adventures of Cool Coyote a v hlavnom menu zase Cool Coyote in Fire and Ice ...
Recenzia hry
Nie je tu zatiaľ žiadna recenzia! Pracujeme veľmi tvrdo na tom, aby sme pridali recenzie ku každej hre. Môžete nám pomôcť pridaním užívateľskej recenzie k tejto hre.
Používateľské recenzie
Nie sú tu zatiaľ žiadne recenzie, buď prvý, kto pridá recenziu na túto hru!
Prosím, zaregistrujte sa alebo sa prihláste na pridanie recenzie!
Extra
Žiadne extra informácie. Zatiaľ!