FIFA 98: Road to World Cup
Windows hra, 1997
Žáner:

Rok:

Výrobca:

Distribútor:

Perspektíva:

Téma: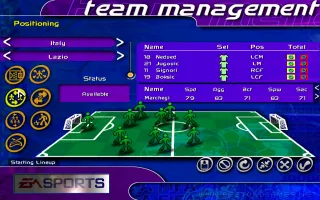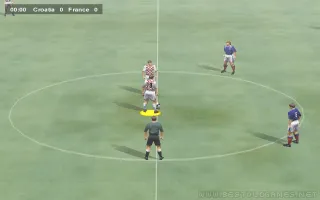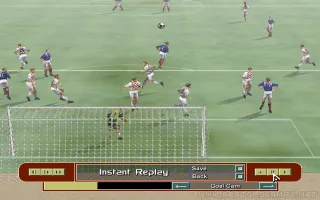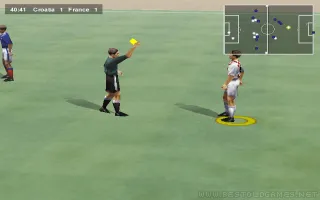 FIFA 98 je už klasikou dodnes prekvapujúce svoju řemeslností, ktorá prevyšuje mnohé neskoršie diely. FIFA 98, je považovaná za najúplnejšie a najlepšie vyrovnanú hru série. Je možné si zahrať ako priateľský zápas, tak ligový mód a najväčším ťahákom tohto dielu je jednoznačne Road to the World Cup (Cesta za Svetovým pohárom). Na ceste na svetový pohár hrať za tím od prvej kvalifikácie až po hlavný turnaj s využitím rôznych systémov v rôznych častiach sveta. Táto hra obsahuje 16 odlišných vonkajších štadiónov. V hre League je 189 klubov a 11 líg. Každý tím má do okolitého zvuku zakomponované špecifické davové spevy. V hre sú všetky tímy, ktoré vtedy bojovali v kvalifikáciách na všetkých kontinentoch našej Zeme. Môžete si zahrať napríklad za Šalamúnove ostrovy a prebojovať sa kvalifikáciou až na samotný turnaj. Konečne je správne implementované pravidlo ofsajdov, bola vylepšená umelá inteligencia a zahrnutý aj editor hráčov. Davy na štadiónoch majú rôzne hlášky vo vlastných jazykoch, hráči zase rôzne tváre a štýly účesov. Prvýkrát v sérii je obsiahnutý aj licencovaný soundtrack s vtedajšími populárnymi kapelami typu Blur.
Recenzia hry
Nie je tu zatiaľ žiadna recenzia! Pracujeme veľmi tvrdo na tom, aby sme pridali recenzie ku každej hre. Môžete nám pomôcť pridaním užívateľskej recenzie k tejto hre.
Používateľské recenzie
Nie sú tu zatiaľ žiadne recenzie, buď prvý, kto pridá recenziu na túto hru!
Prosím, zaregistrujte sa alebo sa prihláste na pridanie recenzie!
Extra
Žiadne extra informácie. Zatiaľ!