FIFA 98: Road to World Cup
Windows hra, 1997
Žánr:

Rok:

Výrobce:

Distributor:

Perspektíva:

Téma: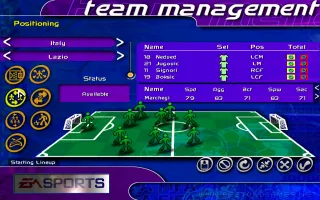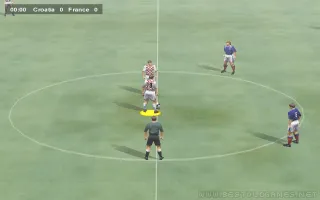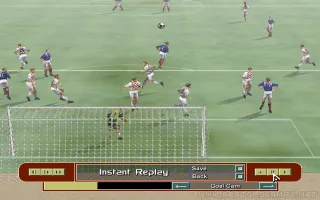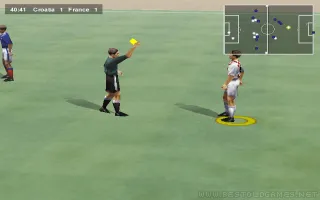 Fifa 98 je už klasikou dodnes překvapující svou řemeslností, která převyšuje mnohé pozdější díly. FIFA 98, je považována za nejúplnější a nejlépe vybalancovanou hru série. Je možné si zahrát jak přátelské utkání, tak ligový mód a největším tahákem tohoto dílu je jednoznačně Road to the World Cup (Cesta za Světovým pohárem). Na ceste na svetový pohár hráte za tým od první kvalifikace až po hlavní turnaj s využitím různých systémů v různých částech světa. Tato hra obsahuje 16 odlišných venkovních stadionů. Ve hře League je 189 klubů a 11 lig. Každý tým má do okolního zvuku zakomponované specifické davové zpěvy. Ve hře jsou všechny týmy, které tehdy bojovali v kvalifikacích na všech kontinentech naší Země. Můžete si zahrát třeba za Šalamounovy ostrovy a probojovat se kvalifikacemi až na samotný turnaj. Konečně je správně implementováno pravidlo ofsajdů, byla vylepšena umělá inteligence a zahrnut i editor hráčů. Davy na stadiónech mají různé hlášky ve vlastních jazycích, hráči zase různé obličeje a styly účesů. Poprvé v sérii je obsažen i licencovaný soundtrack s tehdejšími populárními kapelami typu Blur.
Recenze hry
Není zde zatím žádná recenze! Pracujeme velmi tvrdě na tom, abychom přidali recenze ke každé hře. Můžete nám pomoci přidáním uživatelské recenze k této hře.
Uživatelské recenze
Nejsou zde zatím žádné recenze, buď první, kdo přidá recenzi na tuto hru!
Prosím, zaregistrujte se nebo se přihlašte na přidání recenze!
Extra
Žádné extra informace. Zatím!