The Chaos Engine
DOS hra, 1994
Žáner:

Rok:

Výrobca:

Distribútor:

Perspektíva:

Téma: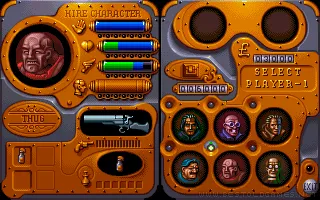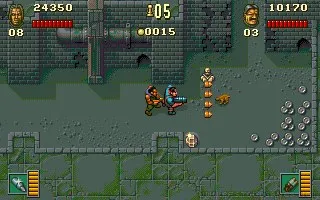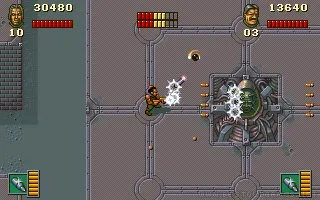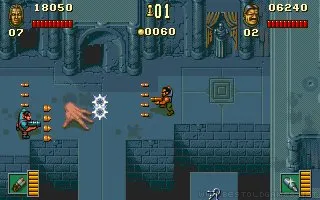 Chaos Engine (alebo aj Soldiers of Fortune) je akčná strieľačka z vrchného pohľadu. K dispozícii je šesť hlavných postáv, z ktorých má každá iné vlastnosti, bojové skúsenosti. Prechádzate postupne 16 levelmi (štyri úrovne rozdelené na štyri časti). Po skončení každej úrovne si za nazbierané peniaze môžete dokúpiť rôzne vylepšenia (rýchlosť, doplnenie životov,...).
Recenzia hry
Nie je tu zatiaľ žiadna recenzia! Pracujeme veľmi tvrdo na tom, aby sme pridali recenzie ku každej hre. Môžete nám pomôcť pridaním užívateľskej recenzie k tejto hre.
Komentáre
Nižšie sú najnovšie komentáre Diskutujte o tejto hre na našom fóre ukázať všetky.
I lost my marriage and beautiful home wrecked by unhappiness seeing my wife walk away over the lies she was fed with and insecurities which were never true. I vowed from the beginning never to be a cheat and stood my ground to ensure I built a happy home but unfortunately she never trusted me enough. I wandered for months trying to get her back and sought help from various sources including her family intervention but never yielded success. I came in contact with Dr Mahlangu who I doubted at the earlier stage when i got in contact with. I had to keep hope alive and complied with the procedures just the way he explained everything to me. He assured me of her return which happened after 24 hours and i am yet to find words to express how happy and appreciative i am, knowing my son and his mom are back home to him. I am telling everyone about Dr MAHLANGU and his kind heart helping people. Call / whats app +27787390989
Email; drmahlanguhome@gmail.com website :https://www.drmahlangu-home.com/ drmahlanguhome@gmail.com
Prosím, zaregistrujte sa alebo sa prihláste pre zaslanie komentára.
Používateľské recenzie
Nie sú tu zatiaľ žiadne recenzie, buď prvý, kto pridá recenziu na túto hru!
Prosím, zaregistrujte sa alebo sa prihláste na pridanie recenzie!
Extra
Žiadne extra informácie. Zatiaľ!