Advanced Civilization
DOS hra, 1995
Žáner:

Rok:

Výrobca:

Distribútor:

Perspektíva:

Téma: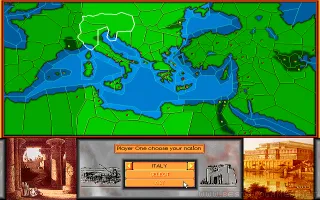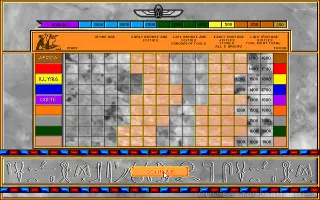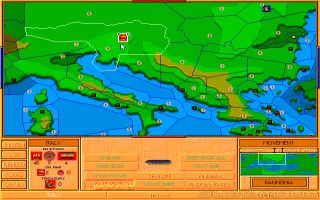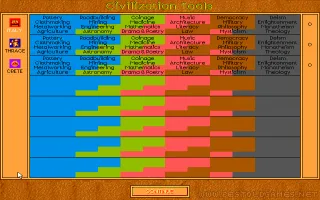 Aby nedošlo k nejakému omylu, hneď na začiatku musíme uviesť jednu dôležitú vec: táto hra vôbec nesúvisí so známou klasickou Civilizáciou a nejedná sa o jej vylepšené pokračovanie. Kto čaká čo vylepšenú verziu, bude horko sklamaný. Advanced Civilization je totiž počítačová verzia klasickej stolnej hry, ktorá existovala dlho predtým, než Sid Meier stvoril počítačovú legendu. Podstata hry je celkom podobná: začínate s niekoľkými základnými kmeňmi, osídlujete nové krajiny, zakladáte mestá, obchodujete s tovarom, aby ste mohli zarobiť viac financií a bojujete so susednými kmeňami o jednotlivé územia. Tu sa však podobnosti končia a herný systém sa líši od klasickej Civilizácie. Keďže je to prerábka stolnej hry, na hre je vidno, že sa autori snažili o naozaj vernú kópiu, čo je pre počítačových hráčov skôr nevýhoda. Grafika hry je tak veľmi primitívna, autori vsadili na stratégiu, štatistiky, herný systém, avšak ostatné prvky neprispôsobili pre hranie na počítači. Rozsah hry je taktiež výrazne menší. Zatiaľ čo v klasickej Civilizácii dobývate celý svet, tu sa zaoberáte len územiami na blízkom východe a to len v období od 8000 pred naším letopočtom po rok 250 p.n.l., takže v hre sa stretnete len so starobylou civilizáciou. Hru odporúčam najmä pre fanúšikov stolnej hry.
Recenzia hry
Nie je tu zatiaľ žiadna recenzia! Pracujeme veľmi tvrdo na tom, aby sme pridali recenzie ku každej hre. Môžete nám pomôcť pridaním užívateľskej recenzie k tejto hre.
Používateľské recenzie
Nie sú tu zatiaľ žiadne recenzie, buď prvý, kto pridá recenziu na túto hru!
Prosím, zaregistrujte sa alebo sa prihláste na pridanie recenzie!
Extra
Žiadne extra informácie. Zatiaľ!