I Have No Mouth and I Must Scream (Harlan Ellison)
DOS hra, 1995
Žáner:

Rok:

Výrobca:

Distribútor:

Perspektíva:

Téma: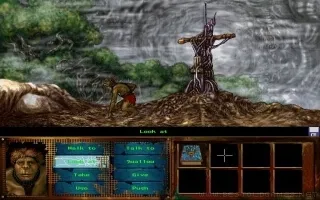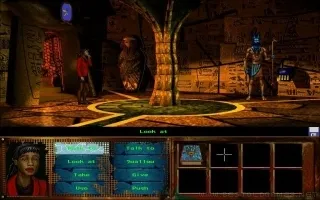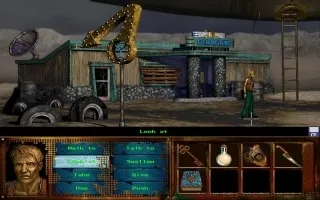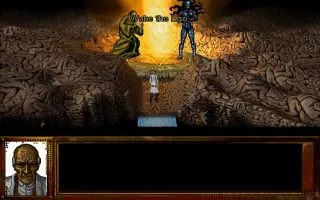 Doba, kedy hernému priemyslu vládli point'n'click adventúry, je dávno tá tam. Nie je žiadnym tajomstvom, že adventúry "spáchali samovraždu", ale napriek tomu sa vrátime k titulu, ktorý v zlatých adventúrnych časoch spôsobil malú revolúciu (nielen) tohto žánru.
Adventúra I Have No Mouth And Must Scream sa často objavuje v rôznych rebríčkoch "najdivnejších" alebo "najdepresívnejších" hier, a to úplne oprávnene. Hra vynikala temnou atmosférou, strhujúcim ponurým príbehom a nevídane komplexnými a komplikovanými postavami. Aby toho nebolo málo, spôsob, akým sa príbeh hry odvíja je nemenej mimoriadny a pre rozprávanie v počítačových hrách doslova prelomový.
Adventúra I Have No Mouth And Must Scream je voľne inšpirovaná poviedkou Harlana Ellisona, ktorý sa na vzniku hry tiež intenzívne podieľal. Vývoj dostalo na starosť dnes už zaniknuté štúdio The Dreamers Guild. Čoskoro po uvedení vzbudil tento titul pozornosť, objavovali sa nadšené reakcie aj značné rozpaky. Hra pozbierala množstvo ocenení, ako napríklad "The Best Dark Game of 1996", ktoré sa udeľovalo na konferencii Digital Hollywood a časopis Computer Gaming Word vyhlásil túto hru adventúrou roka.
Recenzia hry
Nie je tu zatiaľ žiadna recenzia! Pracujeme veľmi tvrdo na tom, aby sme pridali recenzie ku každej hre. Môžete nám pomôcť pridaním užívateľskej recenzie k tejto hre.
Používateľské recenzie
Nie sú tu zatiaľ žiadne recenzie, buď prvý, kto pridá recenziu na túto hru!
Prosím, zaregistrujte sa alebo sa prihláste na pridanie recenzie!
Extra
Žiadne extra informácie. Zatiaľ!