Yu-Gi-Oh!: Power of Chaos - Kaiba the Revenge
Windows hra, 2004
Žánr:

Rok:

Výrobce:

Distributor:

Perspektíva:

Téma: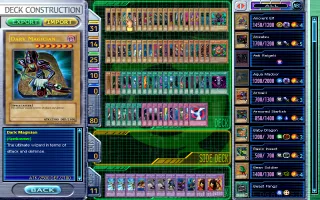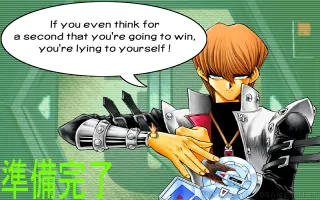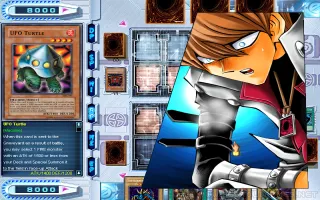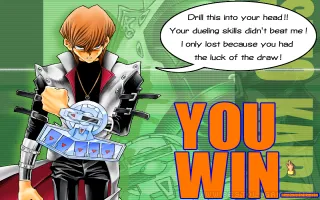 Nová hra kráčí ve stopách svého předchůdce s názvem Power of Chaos: Yugi the Destiny a dá se hrát jak samostatně, tak i jako pokračování předchozího dílu. Ve hře Power of Chaos: Kaiba the Revenge můžete nasbírat více než 300 karet a snažit se je co nejúčinněji zkombinovat tak, abyste porazili svého protivníka.
Hráči se v tomto dobrodružství utkají s Kaibou (počítačem). V boji musí střídavě používat různé kombinace karet pro vyvolání nestvůr, pastí a kouzel, s jejichž pomocí se musí snažit zničit protivníka. Každá karta je krásně ilustrována a zároveň obsahuje informace o svých relativních výhodách a nevýhodách. Přehledné rozhraní pak umožňuje snadno kombinovat nestvůry, kouzla a pasti a hráč se tak může lépe soustředit na taktiku.

Power of Chaos: Kaiba the Revenge využívá zcela přepracovaného designu. Situována je do Kaibovy společnosti, kterou známe přímo z populárního televizního seriálu Yu-Gi-Oh!. Hráči, kteří vlastní předchozí díl, brzy zjistí, že karty, s nimiž vyhráli původní hru, budou k dispozici i ve hře nové. Instalace Power of Chaos: Kaiba the Revenge také znatelně vylepší počítačovou inteligenci dílu původního. Pokud tedy oba tituly zkombinujete, dosáhne počet karet v Power of Chaos: Kaiba the Revenge až 450.
Jednoduché a přehledné ovládání, nepřeberné možnosti nastavení jednotlivých karetních sad a experimenty s novými kombinacemi činí ze hry Power of Chaos: KAIBA THE REVENGE opravdu vítaný návrat fenoménu Yu-Gi-Oh! na PC. Hra nadto obsahuje tři limitované oficiální karty.
Recenze hry
Není zde zatím žádná recenze! Pracujeme velmi tvrdě na tom, abychom přidali recenze ke každé hře. Můžete nám pomoci přidáním uživatelské recenze k této hře.
Uživatelské recenze
Nejsou zde zatím žádné recenze, buď první, kdo přidá recenzi na tuto hru!
Prosím, zaregistrujte se nebo se přihlašte na přidání recenze!
Extra
Žádné extra informace. Zatím!